There is no other place revealing in such a concentration of castles, manors, churches and listed gardens.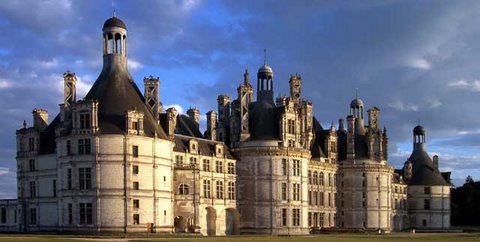 Chambord castle:

It is the largest castle in the Loire Valley and built to be used as a hunting lodge for King Francis I, while maintaining his royal residences in Blois and Amboise. The castle was never intended to provide any form of defense from enemies. The walls, towers and partial moat are purely decorative. Elements of the architecture: open windows, loggia, etc... were also borrowed from the Italian renaissance style.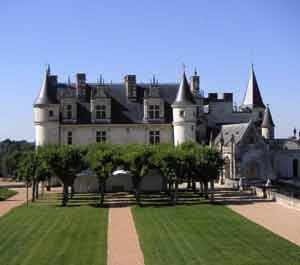 Amboise castle: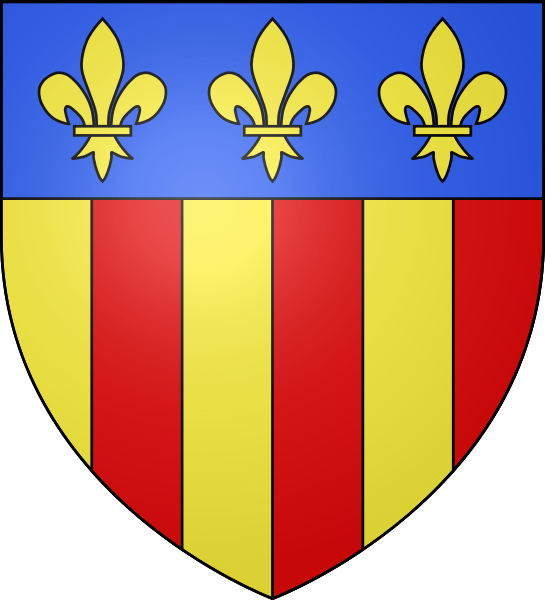 King Francis I was raised at Amboise, which belonged to his mother, Louise of Savoy, and during the first few years of his reign the château reached the pinnacle of its glory.
As a guest of the King, Leonardo da Vinci came to Amboise in December 1515 and lived and worked in the nearby Clos Lucé, connected to the château by an underground passage. Henri II and his wife, Catherine de Medicis, raised their children in the château along with Mary Stuart, the child Queen of Scotland who had been promised in marriage to the future French king Francis II.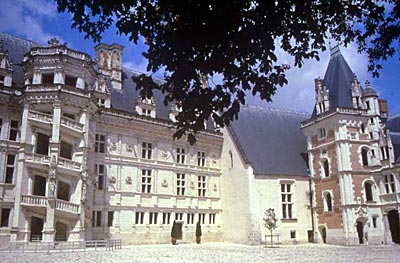 The castle of Blois

When Francis I took power, his wife Queen Claude had him refurbish Blois with the intention of moving to it from the Château d'Amboise. Francis initiated the construction of a new wing and created one of the period's most important libraries in the castle. But, after the death of his wife in 1524, he spent very little time at Blois and the massive library was moved to the royal Château de Fontainebleau where it was used to form the royal library that forms the core now of the Bibliothèque Nationale de France.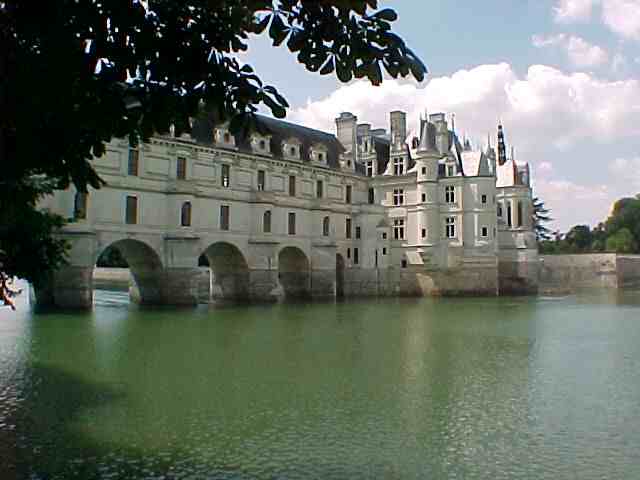 Chenonceau castle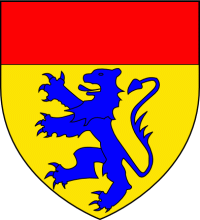 After Francis' death in 1547, Henri II offered the château to his mistress, Diane de Poitiers who became fervently attached to it and its wonderfull sights of the river. She had the arched bridge built, joining the château to its opposite bank and oversaw the planting of extensive flower, vegetable gardens and orchards.
After the death of King Henri II in 1559, the castle was recovered by Catherine de Medicis his legitimate wife.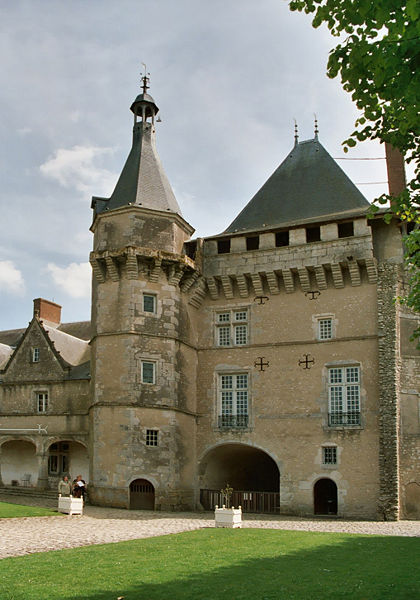 Talcy castle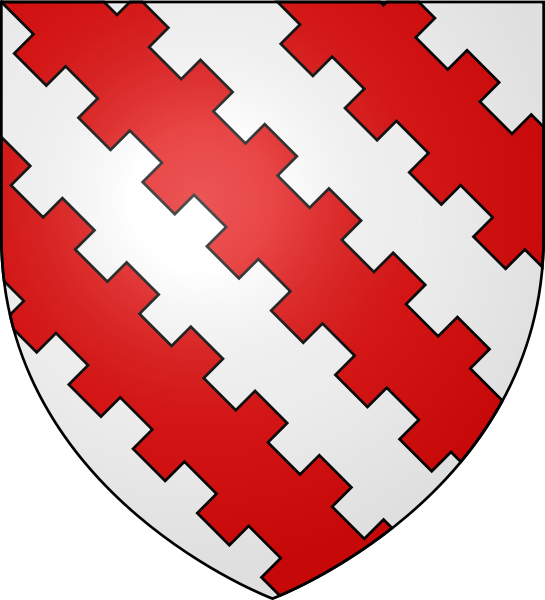 Near the village of Mer, 20 km off Vendome is known in literary rather than architectural history. The daughter of The owner Cassandre was the muse of the leading French poet of the time, Pierre de Ronsard. Ronsard fell in love with Cassandre in 1552, during his stay at Talcy. He dedicated to her some of his best known sonnets.
Huchepie manor, chateaux de la Loire
Located at
387 rue de Huchepie
,
Vendôme
,
Loir et Cher
.
France
Phone: 0783 65 45 75
Loire chateaux b&b