Vendôme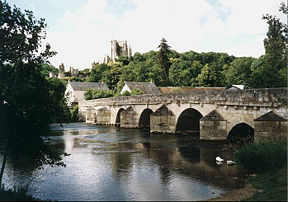 Loir valley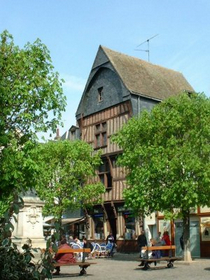 b&b prices

Booking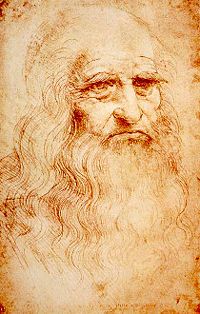 Leonardo da Vinci

After Henry II's unfortunate death in a joust, the country was ruled by his widow Catherine de Medicis and her sons Francis II, Charles IX and Henry III, and although the Renaissance continued to flourish, the French Wars of Religion between Huguenots and Catholics ravaged the country

Notable developments during the French Renaissance include the beginning of the absolutism in France, the spread of humanism; early exploration of the "New World" (as by Giovanni da Verrazzano and Jacques Cartier); the importing from Italy, Burgundy and elsewhere and development of new techniques and artistic forms in the fields of printing, architecture, painting, sculpture, music, the sciences and vernacular literature; and the elaboration of new codes of sociability, etiquette and discourse.
In the late 15th century, the French invasion of Italy and the proximity of the vibrant Burgundy court (with its Flemish connections) brought the French into contact with the goods, paintings, and the creative spirit of the Northern and Italian Renaissance, and the initial artistic changes in France were often carried out by Italian and Flemish artists, such as Jean Clouet and his son François Clouet and the Italians Rosso Fiorentino, Francesco Primaticcio and Niccolò dell'Abbate of the (so-called) first School of Fontainebleau (from 1531). Leonardo da Vinci was also invited to France by Francis I, but other than the paintings which he brought with him, he produced little for the French king.
The art of the period from Francis I through Henry IV is often heavily inspired by late Italian pictorial and sculptural developments commonly referred to as Mannerism (associated with Michelangelo and Parmigianini, among others), characterized by figures which are elongated and graceful and a reliance on visual rhetoric, including the elaborate use of allegory and mythology.
There are a number of French artists of incredible talent in this period including the painter Jean Fouquet of Tours (who achieved amazingly realistic portraits and remarkable illuminated manuscripts) and the sculptors Jean Goujon and Germain Pilon.
Perhaps the greatest accomplishment of the French Renaissance was the construction of the "Châteaux of the Loire valley": no longer conceived of as fortresses, these pleasure palaces took advantage of the richness of the rivers and lands of the Loire region.
The old Louvre castle in Paris was also rebuilt under the direction of Pierre Lescot and would become the core of a brand new Renaissance château. To the west of the Louvre, Catherine de' Medicis had built for her the Tuileries palace with extensive gardens and a grotto.
You may read the full story on: "wikipedia"
Huchepie manor, Kings valley
Located at
387 rue de Huchepie
,
Vendôme
,
Loir et Cher
.
France